Providing Good ¢ents!
Financial Beginnings is a 501(c)(3) nonprofit that provides finance education to youth and young adults in the Pacific Northwest. The generosity of community members, volunteers, businesses and foundations enable Financial Beginnings to provide these programs at no cost to participants. Financial Beginnings educates over 13,000 young people each year.
Our Mission
Financial Beginnings empowers youth and adults to take control of their financial future. We provide educational programs that incorporate all aspects of personal finance to give individuals the foundation they need to make informed financial decisions.
Our Vision
Financial Beginnings is the pathway to a financially literate nation. In a financially literate nation, individuals cease to see finances as a barrier and instead view them as a tool to realize their dreams. In a financially literate nation, individuals are vested in and contribute to a healthy economic system nationally, regionally and in their own neighborhood.
Join Us!
Please join Financial Beginnings for an evening reception August 19
th
at 5:30 p.m. in the Smith Ballroom at Portland State University. It will be an evening of reflection and celebration as key partners will be recognized and the launch of several new initiatives will be formally announced.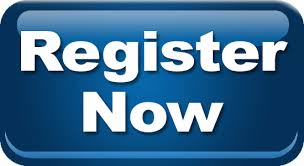 Registration is now open for the Financial Literacy Teacher Conference to be held at Portland State University August 19th and 20th.
Register before June 15th for only $25. The registration fee will increase to $50 after June 15th.
Registration includes:
Breakfast, lunch and snacks for both days.

Certificate of completion of continuing education.

The option to purchase 1 graduate credit for $55.

Educational materials from several vendors.

A flash drive with presented materials and resources.

Admission to a cocktail reception on August 19.
Find out more about the conference.