Become a 2020 Summit Supporter
Help Celebrate 15 Years of Financial Empowerment
Financial Beginnings is hosting a summit in the summer of 2020 that will bring together current, up-and-coming, and prospective Financial Beginnings affiliates, financial education partners, special guests, and more. During the summit, we will host a celebratory lunch and dinner and recognize individuals and organizations that have been instrumental in the ongoing success of Financial Beginnings - past, present, and future! Only one top-tier 2020 Summit sponsorship level is available. Three additional levels with multiple slots are also open to all those interested in joining the celebration.
Contact us today to secure your space at the 2020 Summit!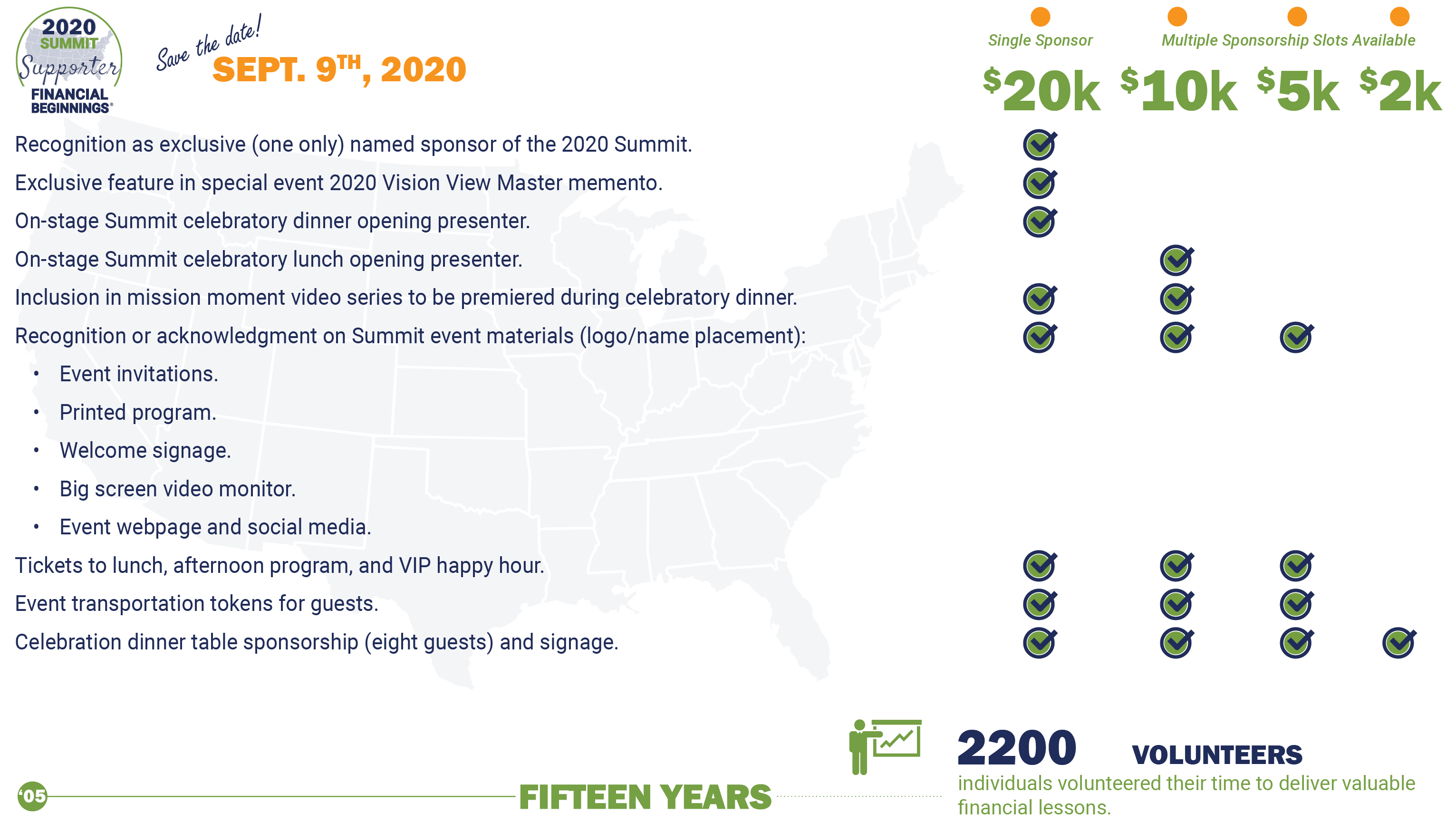 Please note that the 2020 Summit is a separate event from the annual Financial Literacy Conference (FLC) held this year on October 9th. For FLC event and sponsorship information, visit Financial Beginnings Oregon.